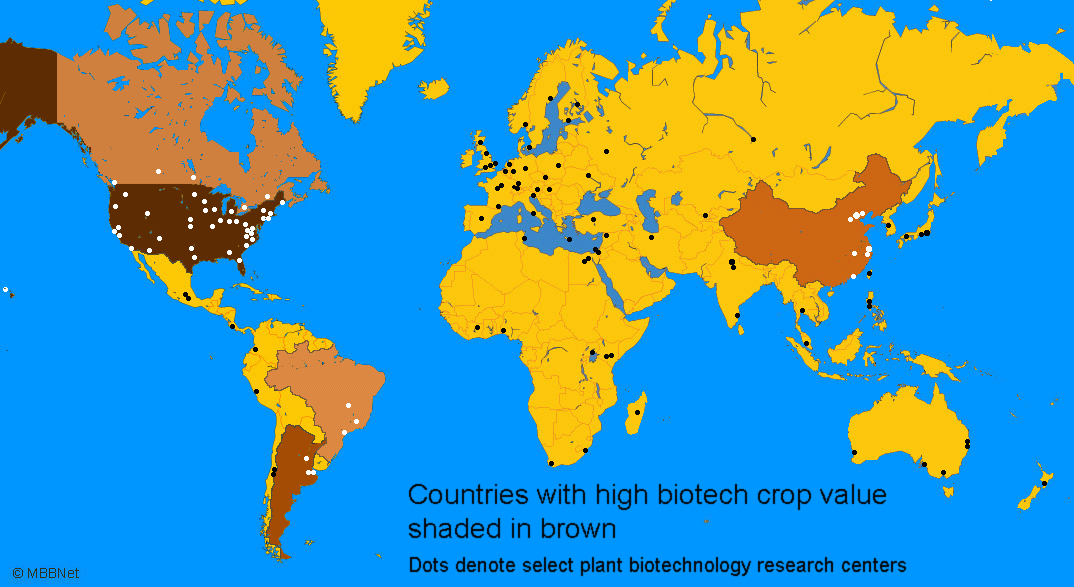 Countries shaded in brown have high biotech crop value, accounting for 98 percent of global biotech crop value and planted areas in 2003-2004 based on a study by Runge and Ryan (below). White and black dots are linked to select global plant biotechnology research centers.
Countries

United States
Argentina
China
Canada
Brazil


Value

$27.5 billion
$8.9 billion
$3.9 billion
$2.0 billion
$1.6 billion
$43.9 billion

Leading Biotech Crops

corn/soybeans
corn/soybeans/cotton
cotton
canola
soybeans

Soybeans, cotton, maize (corn) and canola accounted for nearly all crop values and planted areas. Other countries with a significant level of commercial biotech crop production include South Africa, Mexico, Australia, India, Romania, Spain, the Philippines, and Uruguay (Runge and Ryan, 2004).
Additional crops of biotech research interest include alfalfa, apple, banana, barley, carrot, cassava, citrus, cocoa, coconut, coffee, flax, grape, lettuce, oil palm, olive, papaya, pea/bean, peanut, pineapple, potato, rice, sorghum, spinach, squash, strawberry, sugar beet, sugar cane, sunflower, tomato, watermelon, and wheat (Runge and Ryan, 2004).
See also "GM World View," Nature, 2003.
and

"Global Status of GM Crops in 2006," Clive James, ISAAA, 2006.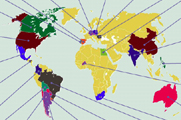 "Global Status of GM Crops in 2008," Clive James, ISAAA, 2008.
References
Map based on C. Ford Runge and Barry Ryan, "The Global Diffusion of Plant Biotechnology: International Adoption and Research in 2004". [PDF] A report prepared for the Council for Biotechnology Information, Washington, DC, December 2004.
Gary H. Toenniessen, John C. O'Toole, and Joseph DeVries, "Advances in plant biotechnology and its adoption in developing countries," Current Opinion in Plant Biology, 6 (2): 191-198, 2003.
Joel I. Cohen and Robert Paarlberg, "Unlocking Crop Biotechnology in Developing Countries--A Report from the Field," World Development, 32 (9): 2004, 1563-1577, 2004.
Gregory D. Graff and David Zilberman, "Explaining Europe's Resistance to Agricultural Biotechnology," Update: Agricultural and Resource Economics, 7 (5): 1-4, May/June 2004.
Institute of Medicine and National Research Council, "Safety of Genetically Engineered Foods: Approaches to Assessing Unintended Health Effects" (2004)
Agricultural Biotechnology United States Department of Agriculture - USDA
Biotechnology United States Agency for International Development - USAID
AgNIC Gateway University of Maryland
Center for Food and Agricultural Policy University of Minnesota
Numerous plant biotechnology research centers listed at AgBiotechNet
Map is a Mercator projection that exaggerates the size of areas far from the equator.
---
Global Maps of Human Technological Development
Maps created with GMT software
Updated 2/28/12
William Hoffman - hoffm003@umn.edu
Disclaimer: This work is a communications project of William Hoffman, a non-faculty employee of the University of Minnesota, and not the University of Minnesota. It is meant to help inform public discussion of stem cell research and human development.
---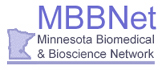 The Library of Congress
is preserving parts
of MBBNet through its
Web Archiving Project.
---